The ringtones business was a cash cow to the music industry in early 2000 to mid of the decade.
At the time, sales revenue from ringtone downloads hit an all-time high of 6.6B dollars as mentioned by The Register.
The profitability of the ringtone business caused intense competition between record labels and music distributors; and for a moment, experts speculated that ringtone would save the music industry from declining CD sales.
However, the growth of ringtones business was short-lived. By the beginning of 2010, revenue had started declining dampening the hopes of the industry. With scanty data available, it is unclear what the magnitude of the fall, but going by this graph it is evident that the magnitude was huge.
This was unexpected. With increased penetration of the mobile phones, more specifically smartphones, experts had speculated to earn more in revenue ringtone sale. According to some statistics, the estimated number of smartphone users is expected to hit 2.5 billion in 2019. Naturally, this would have been a ray of hope for the ringtone business, but as analysts put it, it's part of the reasons causing a decline.
What caused the decline the ringtone business?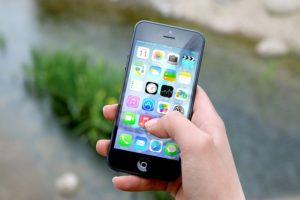 The increasing availability of music online is speculated to be one of the major reasons.
Today, customers can own a song for as little as 1 dollar purchasing it from iTunes. Therefore, it doesn't make sense for anyone to rent a 20 or 30 seconds clip for $5 when you can own the song for a lifetime for less than a $1.
Further, today, mobile phone users can make their own ringtones. By simply manipulating the sound features of the phone, one can make a customized unique ringtone and avoid spending a fortune purchasing one.
The increasing decline of voice calls is another reason that accounts for the decline of ringtones. According to Delloite, there has been a 26% decline in voice calls since 2016.Mobile phone users, particularly the young generation are communicating more via text. Texting is considered more fun, interesting and with many features like emoji's thus causing the shift among the youngsters. This is a double tragedy for the ringtone business because a majority of the ringtone customers were the young generation.
Alternative? The video business – as exampled by Bratty Sis

It is clear that audio business is still huge, but the majority of it is already shared between streaming services like Spotify and online music portals like YT. There is simply no place for real competition at this stage of game. It's not entirely true when it comes to videos. With the example of many adult series being launched, you can be pretty sure that your productions still have the place in the ecosystem of the online video portals. Latest project that became a huge success is called Bratty Sis, because it features the world's most annoying sisters getting it on with their step-brothers. It's adult series and it's within very taboo-ish niche. The demand for the videos is crazy. So is the success of it.
The decline of ringtone popularity continues and it won't stop
As mentioned above, the evolution of devices, specifically smartphones account for a huge decline in ringtone business. Unlike the traditional mobile phone which could only be used to text and call, today a smartphone can do virtually everything that a computer does. One can text, send emails, watch movies and TV, listen to music, play games, and access social media and many other options. These options somehow take the focus away from calling and ringtones. Further, one can get on-demand music from sites like YouTube at a little or no fee. Advancement of the mobile phone can explain two reasons for the decline in ringtone business, one is that it led to decline in voice calls, and that phone users have more options when using their phones.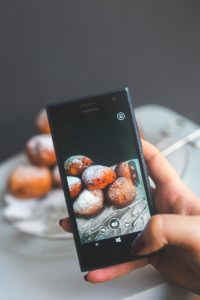 Changing consumer tastes and preferences can also explain the fall of ringtones business. In 2016 when Nokia was acquired by Microsoft, the CEO ended his speech with a quote "we dint do anything, but still we lost". Sometimes in business, customer trends just force you out of business, not because you did or didn't do something wrong. This is a similar case with ringtones. People just got bored of ringtones and the few who kept them we deemed a nuisance. Why disrupt a meeting with a hip-hop ringtone, when you can put your phone on vibration mode? This is the question many would ask, and gradually, it killed the ringtone business.
In conclusion, the ringtone business has been a bitter sweet affair for the industry players. While many projected that ringtones would make up for declining revenue in the music industry, it became the opposite. What is left of investors now is to keep innovating and inventing the new channels of earning revenue, by analyzing consumer trends and responding appropriately.